University of South Bohemia in České Budějovice – Faculty of Fisheries and Protection of Waters – Genetic Fishery Centre Vodňany (CZ)
During the year 2021 we started cooperation with the University of South Bohemia. From the design of a new aeration solution to the delivery of new blower units.
A total of four KUBÍČEK Roots blower units, type 3D28C-080K, were installed in spring 2022 to ensure the operation of the Danish-type recirculating aquaculture system. The complex of experimental and rearing tanks consists of six smaller tanks of external dimensions 7 x 4.5 m and one large tank of 15 x 4.5 m, total volume 250 m3.
According to the design calculations of the maximum air pressure requirement for optimal operation of the RAS, a maximum of two blowers will be in operation during the peak breeding season and two are prepared as backup.
By replacing the originally installed side-channel blowers, with new air sources, immediate 50% reduction in the energy consumption of the operation was achieved.
In addition, the customer operates the plant in conjunction with photovoltaic panels which, under optimum conditions, supply approximately 30% of the monthly energy consumption.
For more information on the fishery program, visit chovateleryb.cz
Location
Faculty of Fisheries and Protection of Waters - Genetic Fishery Centre Vodňany
Products
Blower units and aeration membranes
Partner
Do you have a question? Write us
Leave us a contact and we will get back to you.
chovateleryb@kubicekvhs.cz
+420 603 152 631
Partners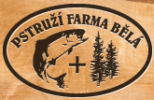 KUBÍČEK VHS, s.r.o. is a Czech company, founded in 1991, based in Velké Losiny, Czech Republic.
We are the largest Czech manufacturer and supplier of blowers for a wide range of applications. We guarantee our partners absolute professionalism in all aspects of our products and services. Blowers of our own design are developed and manufactured in Velké Losiny.
From the first contact with the client to the delivery and installation of the equipment as well as the following service, all KUBÍČEK employees are guided by the company's main principles: To address customer requirements individually, quickly, correctly and above standard.