Advantages of the solution from Kubíček VHS
 Aeration system ensures oxygenation of water and ventilation of unwanted gases
Positively contributes to faster recovery of the fish after fishing
Clean the fish's respiratory system
Allows you to draw smaller amounts of water from ponds
Increases the efficiency of RAS systems
Low blower operating costs
Easy to use
Low noise
Long life
Extra fast warranty and post-warranty service
The air is free of oil
Comprehensive turnkey solution
Based on a personal visit, we will design a reliable and robust ROOTs blower and a fine-bubble aeration system of our own production. We will help with the design of air distribution system.
ROOTs blower
Aeration system
References and news
The main goal of our company is a job well done and a satisfied customer. We present you a selection of interesting projects on which we have worked with our partners.
We believe that experience is key. We have many years of experience in the field of engineering and water management, we understand the issue and your needs.
All references
Do you have a question? Write us
Leave us a contact and we will get back to you.
chovateleryb@kubicekvhs.cz
+420 603 152 631
Partners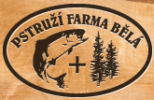 KUBÍČEK VHS, s.r.o. is a Czech company, founded in 1991, based in Velké Losiny, Czech Republic.
We are the largest Czech manufacturer and supplier of blowers for a wide range of applications. We guarantee our partners absolute professionalism in all aspects of our products and services. Blowers of our own design are developed and manufactured in Velké Losiny.
From the first contact with the client to the delivery and installation of the equipment as well as the following service, all KUBÍČEK employees are guided by the company's main principles: To address customer requirements individually, quickly, correctly and above standard.