Fishery Vacovský – Jelenka Fishponds
Long-term cooperation with our partners is a priority for us. That is why we have recently completed the third stage of the delivery of equipment for the village of Janovice nad Úhlavou. Specifically, a blower unit in a stainless steel noise enclosure for outdoor installation and fine bubble aeration diffusers.
The Vacovský Fishery is a family-owned company founded in 2002 and is dedicated to breeding mainly salmonids. The breeding is carried out on a flow-through system, using high quality water from the Jelenka River in Sumava.
The most commonly bred species are rainbow trout, American whitefish, brook trout, salmon trout, carp, grass carp, tench, pike and sturgeon.
Location
Jelenka Fishponds
Products
Blower unit and aeration diffusers
Partner
Do you have a question? Write us
Leave us a contact and we will get back to you.
chovateleryb@kubicekvhs.cz
+420 603 152 631
Partners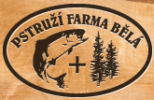 KUBÍČEK VHS, s.r.o. is a Czech company, founded in 1991, based in Velké Losiny, Czech Republic.
We are the largest Czech manufacturer and supplier of blowers for a wide range of applications. We guarantee our partners absolute professionalism in all aspects of our products and services. Blowers of our own design are developed and manufactured in Velké Losiny.
From the first contact with the client to the delivery and installation of the equipment as well as the following service, all KUBÍČEK employees are guided by the company's main principles: To address customer requirements individually, quickly, correctly and above standard.