Service
Providing customers with a perfect and reliable service background is one of the main priorities for KUBÍČEK. Our experts are therefore always ready to solve any customer problems. And not only for our own products, but even for equipment from any other manufacturer of blowers and selected compressors. Our staff is ready to help you at any time.
24 months The KUBÍČEK blowers and blower units are guaranteed for 24 months. 
36 months In the case of our contract customers, this period can be extended to up to 36 months and they also receive a number of benefits:
service within 24 hours of reporting the defect, in some regions we are able to arrange repairs within 12 hours.

discounted prices of services, spare parts, guaranteed prices for individually agreed periods and other benefits also apply to contract customers.
Service department offer
Warranty service of KUBÍČEK blowers
Post-warranty service of all types of ROOTs blowers
Deflagration flame arresters service
Overhaul of tubular aeration systems – replacement of aeration membranes
Repairs of all types of ROOTs blowers – eg KUBÍČEK, LuToS, Aerzen, Hibon, Kaeser, GKRV, Robuschi, MIVALT (MPVB, KTB), AIR PUMP, BUSCH, HV TURBO, WILHELM KLEIN, KV STEEL, Vacuum Bohemia, Holmes Dresser, Tuthill , HICKHARGRAVES, WIELAND,…
Lamellar and other blowers and vacuum pumps: BECKER, EFFEPIZETA, MAPRO; VIVALT, GardenDenver, ELMO,…
Sales of original spare parts and accessories (Spare parts catalog)
Warranty service of KUBÍČEK blowers / post-warranty service of all types of blowers
Oil filling – inspection, replacement
Intake filter – inspection, cleaning, replacement
V-belts, clutches – inspection, adjustment, replacement
Concentricity of gears – control, adjustment
Check valve – check
Start-up valve – inspection, adjustment
Safety valve – inspection, adjustment
Screw connections – inspection
Blower workspace – inspection
Rotors (clearance) – control
Unit functions – control
System pressure – check
Manometer functions – check
Vibration diagnostics of bearings and gears – measurement
Deflagration flame arrester service
Seal replacement
Arrester cleaning
Function check
Cartridge replacement
Overhaul of tubular aeration systems - replacement of aeration membranes
A preliminary price offer is created in advance for each replacement of aeration membranes
When replacing, quality membranes with a long tradition of production are used.
Repairs of all types of ROOTs blowers
A preliminary offer is prepared on request for each repair of a blower of any type. After disassembly and ascertainment of the actual condition of the blower, an accurate and final price offer is prepared, including transport and installation.
We are able to produce spare parts for all types of blowers ourselves, which is an advantage especially for blowers whose serial production has already been completed and original parts cannot be purchased.
In the event that the blower is unrepairable, we will offer an alternative from our own production, including intermediate flanges and other connecting elements needed to fit the KUBÍČEK  bare shaft unit on the original chassis of the blower unit.
Do you have a question? Write us
Leave us a contact and we will get back to you.
chovateleryb@kubicekvhs.cz
+420 603 152 631
Partners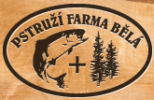 KUBÍČEK VHS, s.r.o. is a Czech company, founded in 1991, based in Velké Losiny, Czech Republic.
We are the largest Czech manufacturer and supplier of blowers for a wide range of applications. We guarantee our partners absolute professionalism in all aspects of our products and services. Blowers of our own design are developed and manufactured in Velké Losiny.
From the first contact with the client to the delivery and installation of the equipment as well as the following service, all KUBÍČEK employees are guided by the company's main principles: To address customer requirements individually, quickly, correctly and above standard.