Srlin fishery
The beginning of 2022 belongs to several projects. One of the first to be completed is the implementation and delivery of a new blower unit 3D19S-050E and fine bubble aeration diffusers of various lengths, at the Srlin ponds.
Rybářství Srlín s.r.o. is a small family-run fishery operating on its own and leased water areas located mainly in the district of Písek and Tábor. They have their own fish farms with facilities for fish breeding in the village of Srlín, which is located about halfway between Tábor and Písek and is part of the township of Bernartice (near Milevsko).
They focus on breeding so-called complementary fish species, which are suitable not only for breeding in ponds, but also in lakes or for planting in open water.
More on nasadoveryby.cz
Products
Blower unit and aeration diffusers
Do you have a question? Write us
Leave us a contact and we will get back to you.
chovateleryb@kubicekvhs.cz
+420 603 152 631
Partners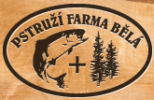 KUBÍČEK VHS, s.r.o. is a Czech company, founded in 1991, based in Velké Losiny, Czech Republic.
We are the largest Czech manufacturer and supplier of blowers for a wide range of applications. We guarantee our partners absolute professionalism in all aspects of our products and services. Blowers of our own design are developed and manufactured in Velké Losiny.
From the first contact with the client to the delivery and installation of the equipment as well as the following service, all KUBÍČEK employees are guided by the company's main principles: To address customer requirements individually, quickly, correctly and above standard.