Fishermen Boskovice – Moravian Fishermen Association, z.s.
In the second half of 2021, a new 3D19C-050K blower unit and 4m long fine bubble aeration diffusers were commissioned.
Since its inception, the Šmelcovna fish farming facility has been used for fish farming, focusing mainly on salmonids. For the actual rearing, there is a pond and three ditch tanks, which have been repaired and improved over time to their present form of concrete ditches.
The main task of the fish breeding facility is the production of hatching material for trout waters, both for the Boskovice association and for the neighbouring associations of the Moravian Fishermen's Association.
A secondary task of the fish farming facility is the creation of facilities for teaching the fishing club and last but not least, the sale of live fish – rainbow trout, american whitefish and common carp.
Products
Blower units and aeration diffusers
Partner
Do you have a question? Write us
Leave us a contact and we will get back to you.
chovateleryb@kubicekvhs.cz
+420 603 152 631
Partners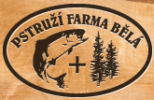 KUBÍČEK VHS, s.r.o. is a Czech company, founded in 1991, based in Velké Losiny, Czech Republic.
We are the largest Czech manufacturer and supplier of blowers for a wide range of applications. We guarantee our partners absolute professionalism in all aspects of our products and services. Blowers of our own design are developed and manufactured in Velké Losiny.
From the first contact with the client to the delivery and installation of the equipment as well as the following service, all KUBÍČEK employees are guided by the company's main principles: To address customer requirements individually, quickly, correctly and above standard.