Harta Garden
The beginning of the summer of 2022 saw the delivery of a blower assembly and aeration elements for the aeration of the pond in the amazing Harteck Trail. The specific requirement for this project was to achieve a maximum immersion depth of the aeration elements of up to 6.5 m. The 3D19S-050E unit, with a stainless steel cover for outdoor installation, is equipped with a single-phase motor and therefore there was no need to complexly build a new supply line for the otherwise conventional three-phase blower drive.
Harta Garden provides a comprehensive service from design, projects through to the implementation of gardens, parks and the surroundings of corporate buildings and their maintenance. They have extensive experience in the implementation of park landscaping, urban greenery and private gardens.
They have been professionally involved in arboriculture since 1995 and are ETW (European Arborist) certified in this field.
In 2010 they opened a demonstration garden with lots of ponds, rockeries and a large number of perennials, deciduous and coniferous trees and shrubs.
We can highly recommend a visit to this extraordinary place, where you can see that if you do something with your heart, you can't do it wrong, as a destination for a trip for the whole family.
https://www.zahradaharta.cz/cs/
Products
Blower unit and aeration diffusers
Partner
Do you have a question? Write us
Leave us a contact and we will get back to you.
chovateleryb@kubicekvhs.cz
+420 603 152 631
Partners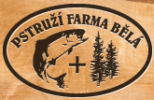 KUBÍČEK VHS, s.r.o. is a Czech company, founded in 1991, based in Velké Losiny, Czech Republic.
We are the largest Czech manufacturer and supplier of blowers for a wide range of applications. We guarantee our partners absolute professionalism in all aspects of our products and services. Blowers of our own design are developed and manufactured in Velké Losiny.
From the first contact with the client to the delivery and installation of the equipment as well as the following service, all KUBÍČEK employees are guided by the company's main principles: To address customer requirements individually, quickly, correctly and above standard.