Zoological and Botanical Garden of Pilsen – Exposition of Chimpanzees
At the beginning of 2023 we embarked on an unusual challenge. To provide aeration of the ditch in the area of the newly reconstructed chimpanzee exhibition in the Pilsen Zoo.
And because no challenge is big enough, you can now see the result:
On September 7, 2023, the Pilsen Zoo officially opened its upgraded chimpanzee habitat. This project included the reconstruction of the separation ditch. In order to be used as a visually attractive water feature, the ditch will also be used by many aquatic animals, such as KOI carp.
For this reason, it is necessary to keep the water in the ditch oxygenated and ensure that it does not freeze during the winter months. This is now ensured by our blower unit 3D28B-080K in a set with a total of 12 pieces of ballasted aeration diffusers.
The specific requirement for this implementation was to achieve the least possible visual disturbance to the exposure and, above all, not to disturb the new waterproofing layer. The air distribution and control valves are thus hidden under the water surface and the weighted aeration elements were placed on the bottom without the need for anchoring.
More at: www.zooplzen.cz
Location
Zoological and Botanical Garden of Pilsen
Products
Blower unit and ballasted aeration diffusers
Partner
Do you have a question? Write us
Leave us a contact and we will get back to you.
chovateleryb@kubicekvhs.cz
+420 603 152 631
Partners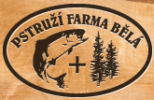 KUBÍČEK VHS, s.r.o. is a Czech company, founded in 1991, based in Velké Losiny, Czech Republic.
We are the largest Czech manufacturer and supplier of blowers for a wide range of applications. We guarantee our partners absolute professionalism in all aspects of our products and services. Blowers of our own design are developed and manufactured in Velké Losiny.
From the first contact with the client to the delivery and installation of the equipment as well as the following service, all KUBÍČEK employees are guided by the company's main principles: To address customer requirements individually, quickly, correctly and above standard.