Pohořelice Fishery – Fish farm Jaroslavice
At the beginning of October 2021, we put into operation the 3D38C-100E blower unit, equipped with an external stainless steel noise protection cover. The delivery also includes an aeration system with ATE65DG/32-4000/HSP32 diffusers of our production.
The tanks in the Jaroslavice complex underwent a complete reconstruction last year, during the implementation of which the future use of a blower and fine-bubble aeration was planned.
The tanks are located on the eastern bank of the large Castle Pond, which is fed by water from the river Dyje using the Mill Ditch built in the 14th century.
Location
Pohořelice Fishery – Fish farm Jaroslavice
Products
Blower unit and aeration diffusers
Partner
Do you have a question? Write us
Leave us a contact and we will get back to you.
chovateleryb@kubicekvhs.cz
+420 603 152 631
Partners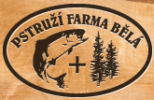 KUBÍČEK VHS, s.r.o. is a Czech company, founded in 1991, based in Velké Losiny, Czech Republic.
We are the largest Czech manufacturer and supplier of blowers for a wide range of applications. We guarantee our partners absolute professionalism in all aspects of our products and services. Blowers of our own design are developed and manufactured in Velké Losiny.
From the first contact with the client to the delivery and installation of the equipment as well as the following service, all KUBÍČEK employees are guided by the company's main principles: To address customer requirements individually, quickly, correctly and above standard.