Fishery Hrádek u Rokycan
In March this year, I visited for the first time the newly restored fishery, which is somewhat unconventionally located in the area of the ironworks in Hrádek u Rokycany. The location in the heart of a heavily industrial building has something to it. In the midst of piles of iron and heavy machinery there is a small oasis of peace where time slows down a little and one forgets about the daily rush and stress.
We have designed the blower so that elements in all the tanks can be operated simultaneously, but also only partially. The acquisition of the blower and the aeration elements will significantly increase the capacity of the facility and improve the conditions for the rearing of the various fish species in this fish farm. The aeration will reduce the water consumption and the dependence on the water source in the event of a water supply failure.
Location
Fishery Hrádek u Rokycan
Products
Blower unit and aeration diffusers
Do you have a question? Write us
Leave us a contact and we will get back to you.
chovateleryb@kubicekvhs.cz
+420 603 152 631
Partners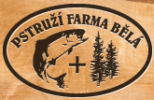 KUBÍČEK VHS, s.r.o. is a Czech company, founded in 1991, based in Velké Losiny, Czech Republic.
We are the largest Czech manufacturer and supplier of blowers for a wide range of applications. We guarantee our partners absolute professionalism in all aspects of our products and services. Blowers of our own design are developed and manufactured in Velké Losiny.
From the first contact with the client to the delivery and installation of the equipment as well as the following service, all KUBÍČEK employees are guided by the company's main principles: To address customer requirements individually, quickly, correctly and above standard.