Fish farm Pilsen – CHABAL FISH
In May 2021, we had the honor to begin working with Mr. Mikač and his company CHABAL FISH.
Their fish farm is located in a unique building of almost 100 years old drinking water treatment plant in Pilsen.
They breed salmonid and carp fish as well as sturgeon.
Fine-bubble aeration membranes, manufactured by our company KUBÍČEK VHS, and supplied for the implementation of our own aeration elements, will be used in cooperation with the Roots blower to intensify fish farming in tanks. It will gradually replace obsolete and inefficient surface floating aerators.
Location
Fish farm Pilsen – Old drinking water treatment plant
Products
Fine-bubble aeration membranes FB-102
Partner
Do you have a question? Write us
Leave us a contact and we will get back to you.
chovateleryb@kubicekvhs.cz
+420 603 152 631
Partners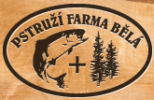 KUBÍČEK VHS, s.r.o. is a Czech company, founded in 1991, based in Velké Losiny, Czech Republic.
We are the largest Czech manufacturer and supplier of blowers for a wide range of applications. We guarantee our partners absolute professionalism in all aspects of our products and services. Blowers of our own design are developed and manufactured in Velké Losiny.
From the first contact with the client to the delivery and installation of the equipment as well as the following service, all KUBÍČEK employees are guided by the company's main principles: To address customer requirements individually, quickly, correctly and above standard.