ALGAMO s.r.o. – Cultivation of algae for the production of Astaxanthin
And what is Astaxanthin? The most powerful known antioxidant belonging to the carotenoid group.
At the beginning of 2022 we started cooperation with ALGAMO. The aim was to investigate the possibility of using blowers as a low-pressure air source for algae cultivation, replacing the originally proposed compressor units.
After the necessary calculations and adjustments to the technology, a testing blower unit was loaned to verify the suitability of the parameters.
Comprehensive tests were carried out over a period of several weeks.
The test results were taken into account when drawing up the brief for the final version of the project:
A total of four ROOTs KUBÍČEK blower units, equipped with external suction with pre-set HEPA filters, were commissioned in May 2023.
The air quantity is controlled by frequency converters.
By replacing the original air sources with the newly installed blowers, an immediate reduction in the energy consumption of the operation was achieved.
Location
Mostek by Dvůr Králové nad Labem
Partner
Do you have a question? Write us
Leave us a contact and we will get back to you.
chovateleryb@kubicekvhs.cz
+420 603 152 631
Partners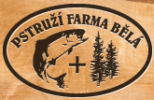 KUBÍČEK VHS, s.r.o. is a Czech company, founded in 1991, based in Velké Losiny, Czech Republic.
We are the largest Czech manufacturer and supplier of blowers for a wide range of applications. We guarantee our partners absolute professionalism in all aspects of our products and services. Blowers of our own design are developed and manufactured in Velké Losiny.
From the first contact with the client to the delivery and installation of the equipment as well as the following service, all KUBÍČEK employees are guided by the company's main principles: To address customer requirements individually, quickly, correctly and above standard.